MINIATURES PAINTING AND ASSEMBLY
HIGH QUALITY MODEL PAINTING AT REASONABLE PRICES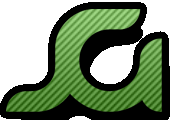 Welcome to StaticGrass Creations
We are a Canadian-based company, located in Surrey, British Columbia, who offer custom painting and assembly of all types of miniatures and models. We have been doing this for a number of years now and we love what we do! We treat each and every model we paint with care and attention, from a basic painted model to an ultimate display piece containing custom free-hand drawings and sculpted conversions.
Please check out the Gallery of pictures and see some of our work.
Have a look at The Painting Forge for show pieces, free tutorials, and Works in Progress.
Contact us with any requests. We would love to hear from you.
We are members of the Surrey Board of Trade.
We are 1 of 3 finalists for the Surrey Board of Trade
Student Entrepreneur of the Year Award.
This is our blog, check it out for works in progress.